Events 30314 Smoke Shop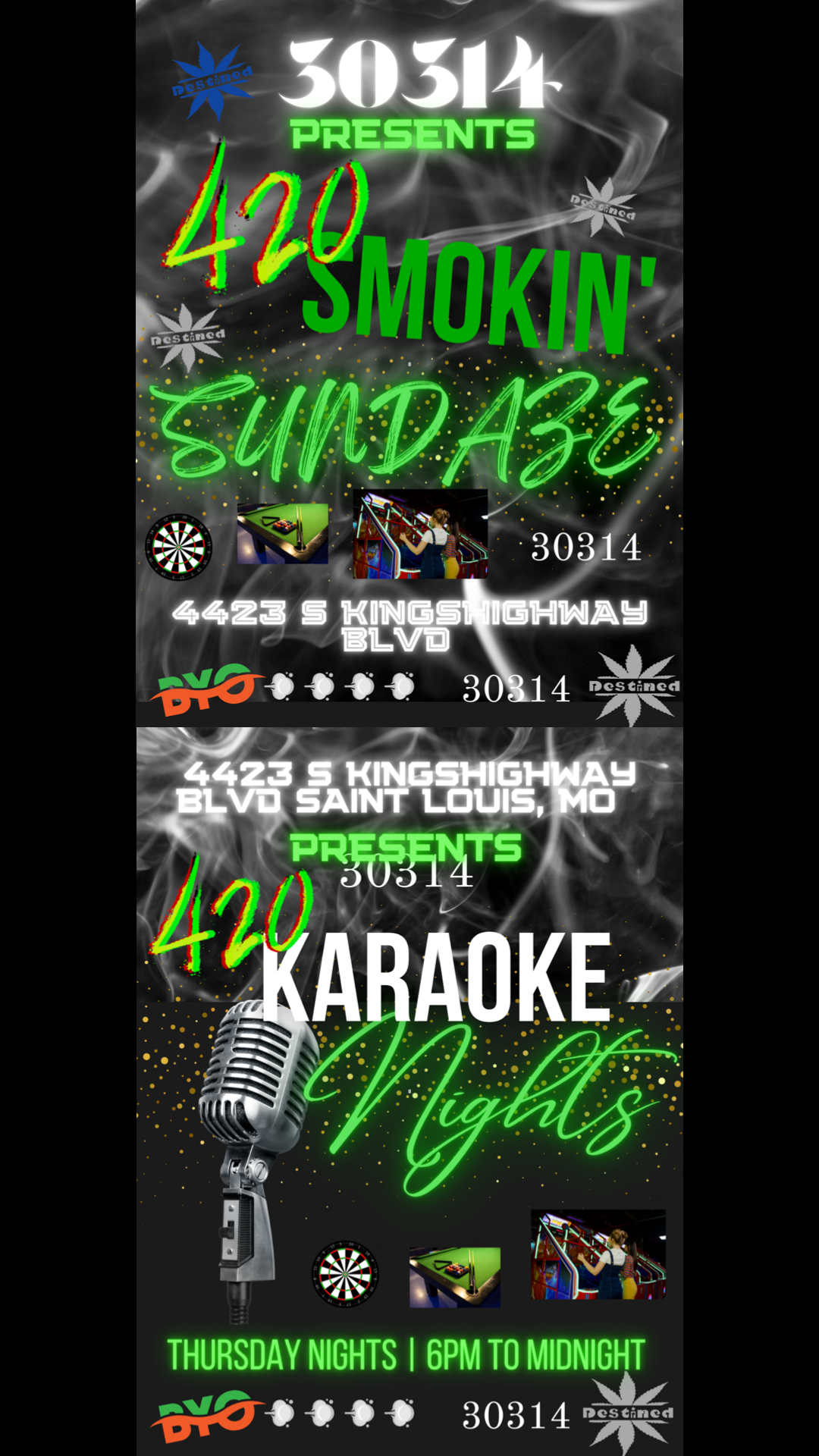 Instructions: Email for reservations, save your spot.
$5.00 entry fee, you can bring your own accessories, or we will provide them.
Munchies and drinks available,
*$25 -Includes entry every Sunday no cover/no wait, 1 hour pool/darts, $5 munchie voucher, $5 store credit and free 420 gifts.
Kick Off Starts @ 12pm on Sundays
Please email us at [email protected] to reserve your spot. Please include your name, phone number and the number of people in your group. Please indicate whether you want to take advantage of the membership option or if you plan to pay the $5 entry fee.
We look forward to seeing you soon!

Sign Up for Membership: Membership page
(IDI)~https://square.link/u/sceKOGII
(IAT)~https://checkout.square.site/merchant/ML700W2JX17FC/checkout/MPMFVG664MS7CU65MQY6DBYO
(C)~~https://checkout.square.site/merchant/ML700W2JX17FC/checkout/DS73CTJH3SZMGR3JVQ42Y7TF







30314 Smoke Shop
4423 S Kingshighway Blvd
St Louis, Mo. 63109